(Versione italiana del sito è prossima)
RELAZIONI • SALUTE MENTALE •

 BENESSERE
---
Two offices in Montreal (Saint-Laurent & Ahuntsic) to better serve you.
Services PSY Montréal inc.
MIND-BODY-BRAIN WELLNESS

 
Montreal Psicòlogo • Servizi di PSYcologia a Montreal
RELAZIONI • SALUTE MENTALE • BENESSERE
 An Individualized, Integrative & Holistic Approach 
Individuals | Couples | Families | Groups 
Psychotherapy | Counselling | Coaching | Consulting | Sexual Health
Servizi MPS offerto in Inglaise, Francese e Italiano
---
D.ssa Nicolina Ratto, MA, PHD, CCC
Psicòlogo Clinico e Psicoterapeuta | Certificazione Consigliere Canadese | Directore Fondatore
Services PSY Montréal inc.
---
LICENSED MEMBER – L'ORDRE DES PSYCHOLOGUES DU QUÉBEC (OPQ)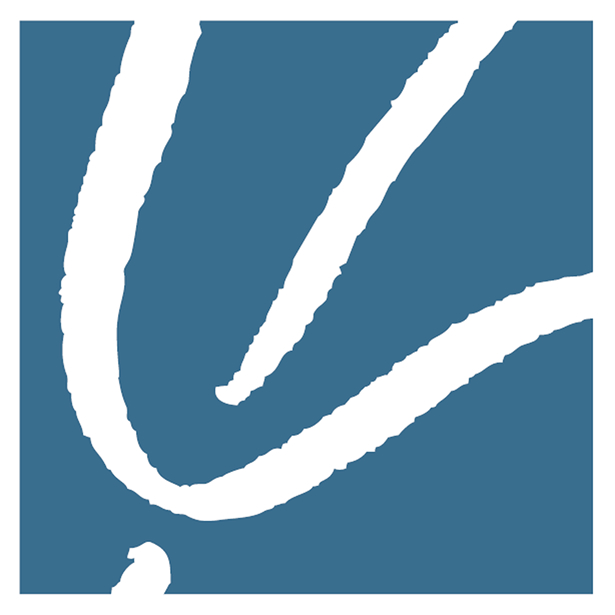 CERTIFIED PROFESSIONAL MEMBER – CANADIAN COUNSELLING AND PSYCHOTHERAPY ASSOCIATION
---
SPECIALTIES: Psychotherapy • Counselling • Relationships • Emotional Health • Mind-Body-Brain Wellness • Self-Confidence • Mindfulness
Dr. Ratto is passionate about helping people successfully achieve their personal and professional goals, live healthier, happier, more connected, and fulfilling, relationships and lives.
Dr. Nicolina Ratto, of Services PSY Montreal inc, is a trilingual, Montreal based, licensed Clinical Psychologist and Psychotherapist, a member of the Order of Psychologists of Quebec (OPQ) with offices in Saint-Laurent and Ahuntsic. She is a professional certified member of the Canadian Counselling and Psychotherapy Association (CCPA) with a Canadian Certified Counsellor 

(C.C.C.) designation. Dr. Ratto is a founding member of the Canadian Association of Cognitive-Behavioural Therapies (CACBT), and a professional member of both the Canadian and

 

American Psychological Associations

 as well as several other notable

professional associations and organizations (see below for complete list of professional memberships to which she belongs).
••••
Dr. Ratto obtained a specialized Bachelor's degree Honours in Psychology "With Great Distinction" and both Master's and Doctoral degrees in Clinical Psychology from Concordia University ? (programs fully accredited by both the Canadian and American Psychological Associations and by the Order of Psychologists of Québec). Passionately committed in maintaining an evidence-based practice, she continues to train in the most recent state-of-the-art scientifically-supported treatments and therapies and keeps up-to-date with the latest advances in research. She has over 13 years of specialized university education, professional training, and research experience in psychology, relationships, and mental health.
••••
Dr. Ratto is a

 published author-researcher in the area of attachment and anxiety. She has presented her research at several national and international conferences. Her research on attachment relationships and extensive training and 
experience in relational and sexual difficulties have deepened her understanding of both men's and women's issues, providing her with an expertise in interpersonal relationships. Dr. Ratto also has specialized training and significant experience working with stress, anxiety and mood-related disorders, including depression and burnout.
••••
Clinical experience gained while working in various hospital (in-patient and out-patient), university, community, and private settings over the years has provided Dr. Ratto with a solid skill base for conducting individual, family, group, sex and couple therapy, and 

counselling 

with culturally and ethnically diverse populations, including high-profile clients. She works with a wide range of psychological, emotional, relational and sexual issues and goals. She also offers presentations to individuals, groups and organizations as well as coaching and consulting services.
••••
Dr. Ratto's clinical approach is integrative-holistic (CBT), collaborative, and client-centered. Scientifically-supported strategies and therapies are tailored to fit the specific problems, needs and strengths of each individual client in order to reduce suffering and maximize wellness outcomes. Dr. Ratto provides a private, nonjudgmental and compassionate therapeutic space for self-discovery, problem-solving and skill-building to optimize psychological health and growth. Consultations are treated with sensitivity, compassion and professionalism. Official receipts for insurance/tax purposes are provided.
---
Services PSY Montréal inc. – Privacy Services
Dr. Ratto offers private and discreet, personalized services. Services PSY Montréal inc. offices are independent; neither shared with other psychologists nor part of a clinic. Contacts (in-person, phone & email) will only be with Dr. Ratto.
Services PSY Montreal inc. – Two office locations in Montreal (Saint-Laurent & Ahuntsic) to better serve you. Saint-Laurent Main Office (Du Collège Metro) in front of Park Beaudet —>

Get

Address and

Directions 
---
To Book an Appointment
Please email 

dr.ratto@montrealpsyservices.com 

or call

 

514-793-3849 

and leave your name and phone number (clear message) on her personal and confidential voicemail.
Important
Your contact with Dr. Ratto is deeply valued. She receives numerous calls and emails daily.  If you do not receive a response within 48 hours, please call or email her again and leave another clear message. Thank you!
To stay current with the latest research, Dr. Ratto maintains professional memberships in the following associations / organizations (may be subject to changes).
---
PROFESSIONAL MEMBERSHIPS
---
---
Ψ
Order of Psychologists of Quebec (OPQ)
Ψ

 Association des Psychologues du Québec (APQ)
Ψ

 Canadian Counselling and Psychotherapy Association (CCPA)
Ψ

 CCPA  Private Practitioner Chapter
Ψ

 Canadian Psychological Association (CPA)
Ψ

 Canadian Association of Cognitive and Behavioural Therapies (CACBT)
Ψ

 Canadian Positive Psychology Association
Ψ

 American Psychological Association (APA)
Ψ

 APA Practice Organization
Ψ

 Society for Sex Therapy and Research (SSTAR)
Ψ

 The Institute of Meditation and Psychotherapy (IMP)
Ψ

 Anxiety Disorders Association of Canada (ADAC) (subscription)
Ψ

 International Association of Marriage and Family Counselors (IAMFC)
Ψ

 Association for Contextual Behavioral Science (ACBS)
Ψ

 ACBS Québec
Ψ

 Canadian Mental Health Association (CMHA) – Canada
Ψ

 Canadian Mental Health Association (CMHA) – Montreal Chapter
Ψ

 International Association of Applied Psychology (IAAP)
Ψ

 National Center for Creative Aging (NCCA)
Ψ

 Canadian Sex Research Forum (CSRF)
Ψ

 Quebec Counselling Association (QCA)
Ψ

 UCLA Mindful Awareness Research Center (subscription)
Ψ

 World Association for Sexual Health (WAS)